19 décembre 2016
1
19
/

12
/

décembre
/

2016
15:16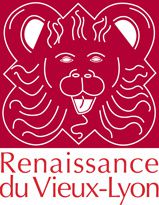 Sainte-Marie Lyon est situé dans un quartier historique, classé au patrimoine mondial de l'humanité. Il a été sauvegardé de la destruction grâce à l'action des habitants qui se sont organisés dans une association, Renaissance du Vieux Lyon. Dans le cadre des 70 ans de l'association, les élèves de 7ème (10 ans) de Sainte-Marie Lyon ont participé à un concours.
Les élèves ont rempli, avec l'aide de leurs parents, un questionnaire sur le Vieux Lyon. Ce fut l'occasion d'une balade familiale instructive !
La remise des prix s'est faite fin novembre en présence de la responsable de l'association du Vieux Lyon.
Soixante élèves ont rendu le questionnaire, chacun a reçu un présent pour sa participation.
Nous félicitons nos quatre lauréats qui ont remporté les premier, deuxième, troisième, et neuvième prix.
Valérie Fournol
Sainte-Marie Lyon is located in a historic area that is listed as a World Heritage Site. It has been preserved through the work of an association called Renaissance du Vieux Lyon which was founded by the inhabitants. As part of the 70th anniversary of the association, Y5 pupils from Sainte-Marie Lyon took part in a competition.
The pupils, with the help pf their parents, completed a questionnaire about the Old Town in Lyon, which made for an instructive family outing!
The prize giving was at the end of November with a representative from the Vieux Lyon association.
Sixty pupils submitted the questionnaire, each one receiving a present for taking part.
We congratulate our four prize winners who won the 1st, 2nd, 3rd and 9th prizes.
Valérie Fournol