3 avril 2012
2
03
/

04
/

avril
/

2012
12:54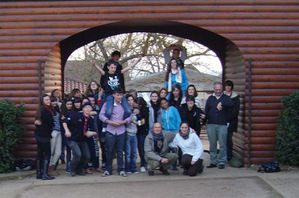 Aller à Taizé, c'est être acueilli(e) par une communauté marquée par deux aspirations: avancer à travers la prière dans une vie de communion avec Dieu, et prendre des responsabilités pour déposer un ferment de paix et de confiance dans la famille humaine.
Cette expérience a concerné 23 élèves des aumôneries des lycées de l'Institution Ste Marie de la Seyne sur Mer et de l'Externat St Joseph d'Ollioules. Du 26 Février au 4 Mars 2012, les jeunes étaient à Taizé, accompagnés par leurs animatrices en pastorale et une bénévole, Brigitte, Pascale et Isabelle, ainsi qu'une soeur missionnaire de la Société de Marie, Soeur Aubierge, et de deux pères maristes, le père Pascal et le père Luigi.
C'est avec beaucoup d'émotion que nous vous proposons de partager des témoignages du vécu...
" Taizé se résume en un mot: Partage! Celui de la foi, du respect, des activités, des expériences, de notre propre histoire, des tâches indispensables, des moments. Tout partager, donner tout son coeur mais aussi pouvoir s'isoler pour prendre du recul."
"Je me souviens des rencontres multiples, de l'ouverture d'esprit et de la solidarité unique de Taizé. Je me souviens des temps de prière et de leur silence magique."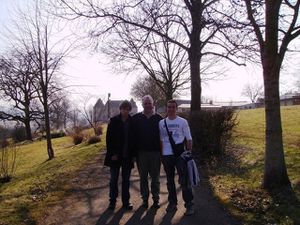 " Venir à Taizé une première fois a éveillé ma foi...
Cela m'a permis de découvrir vraiment ce en quoi je croyais, ainsi, j'ai décidé de revenir cette année pour m'apaiser et retrouver le calme de ce lieu de paix et de rencontre."
Une semaine à Taizé permet de relire la vie quotidienne à la lumière de l'Evangile: prier ensemble trois fois par jour, réfléchir sur les ources de la foi, travailler pour les autres.
Un grand merci à tous nos jeunes et à tous les acteurs de ce séjour pour leur investissement, leur confiance et les moments partagés!
Pascale Sépulcre, Brigitte Chaignon, père Luigi Savoldelli sm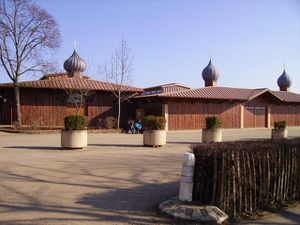 To go to Taizé is to be welcomed by a community marked by two aspirations: to go to a life in communion with God through prayer, and to take responsabilities to inspire peace and trust in human family.
This experience concerned 23 students from the chaplaincies of Ste Mary's la Seyne sur Mer Institution and from St Joseph's Ollioules Externat. From February 26th to March 4th, 2012, the young ones were in Taizé with persons in charge of Pastoral care, Brigitte, Pascale and Isabelle, and with a sm Missionary Sister, Sister Aubierge, and with two Marist Fathers, Fr Pascal and Fr Luigi.
It is with great emotion that we share with you these expressions of their life in Taizé...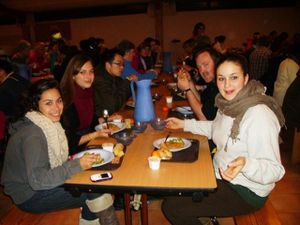 "Taizé can be summed up in one word : to share! To share faith, respect, activities, experiences, our own history, essential tasks, moments. To share everything, to give one's heart but also to be able to go somewhere quiet to stand back."
" I can remember multiple meetings, Taizé open-mindedness and quite unique solidarity. I can remember prayer times and their magic silence."
" My first visit to Taizé aroused my faith...
It made me discover what I really believed in, and so, I decided to come this year to calm myself dowm and to feel again the peacefulness of this place ."
A week in Taizé enables you to reread your daily life through Gospel: to pray together three times a day, to think of the sources of faith, to work for the others.
Great thanks to all our young students and to all the actors of these days for their commitment, their trust and the shared moments!
From Pascale Sépulcre, Brigitte Chaignon and Fr Luigi Savoldelli sm