2 octobre 2013
3
02
/

10
/

octobre
/

2013
07:33

Les choses changent à l'Istituto San Giovanni Evangelista de Rome, et la messe de rentrée 2013/2014, le 19 Septembre dernier, a mis en valeur les premiers fruits du travail de la toute nouvelle équipe pastorale d'animation (autour du père L.Savoldelli sm, arrivé cet été à l'ISGE), et a permis à Mme Maria Maddalena Schirano, nouvellement nommée à la tête de l'Istituto, de souhaiter à tous une belle et fructueuse année de travail auprès des jeunes et de souligner l'importance de la spiritualité mariste, dont nous avons tant besoin aujourd'hui.
L'église de la paroisse mariste de Santa Francesca Cabrini, où s'est tenue la messe de rentrée, était pleine à craquer de tous les élèves, enseignants, familles et même anciens élèves, réunis à cette occasion.
La présence des jeunes séminaristes du Théologat International Mariste installé au quatrième étage de l'immeuble qui abrite l'ISGE, ainsi que de leur Supérieur, a permis de transformer l'église de Santa Francesca Cabrini en un ensemble de nationalités diverses réunies autour d'un idéal chrétien commun et de la spiritualité mariste en matière d'éducation.
Ces jeunes séminaristes ont représenté, aux yeux des jeunes venus à la célébration, une image du souffle universel de l'Eglise et de l'activité internationale des Pères Maristes.
Cette journée s'est achevée avec la traditionnelle partie de football des élèves des classes supérieures.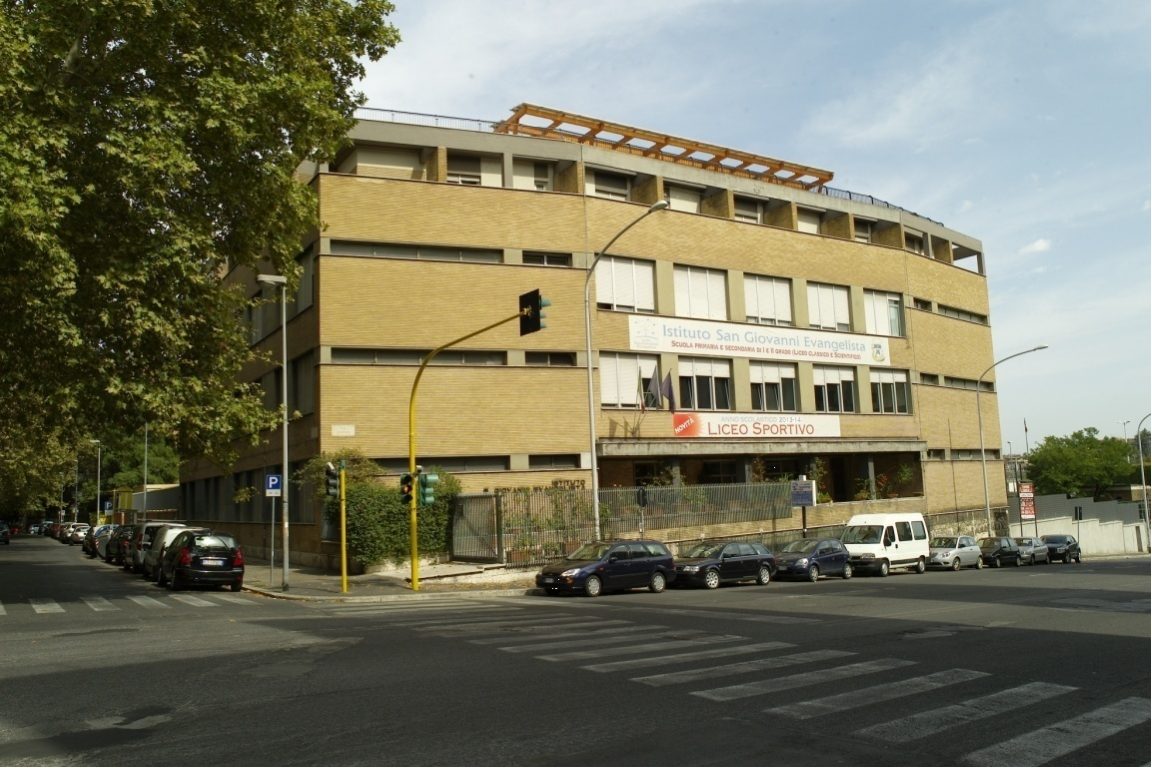 Things are changing at Istituto San Giovanni Evangelista in Rome, and the mass of the beginning of the new 2013/2014 school year, on last September 19th, has highlighted the first fruits of the work of the brand new Pastoral Team (with Fr L. Savoldelli, arrived this Summer at ISGE), and has enabled Mrs Maria Maddalena Schirano, the new Head of the ISGE, to wish everyone a fine and fruitful working year with the young, and to underline the importance of Marist spirituality that we need so much today.
The church of the Santa Francesca Cabrini Parish, where was this first mass of the school year, was crowded with all the pupils, the teachers, the families and even past pupils, gathered together on this occasion.
The presence of the young seminarians from the Marist International Theologat set up on the 4th floor of the ISGE building, as well as of their Superior Fr, turned the Santa Francesca Church into a group of diverse nationalities brought together by common Christian ideals and Marist spirituality about Education.
For the young ones who came to the celebration, these young seminarians represented an image of the worldwide breath of Church and of the international activity of Marist Fathers.
This day ended with the traditional football match between students of the eldest classes.